COEP wins ACI Kuwait Chapter's Award of Excellence 2021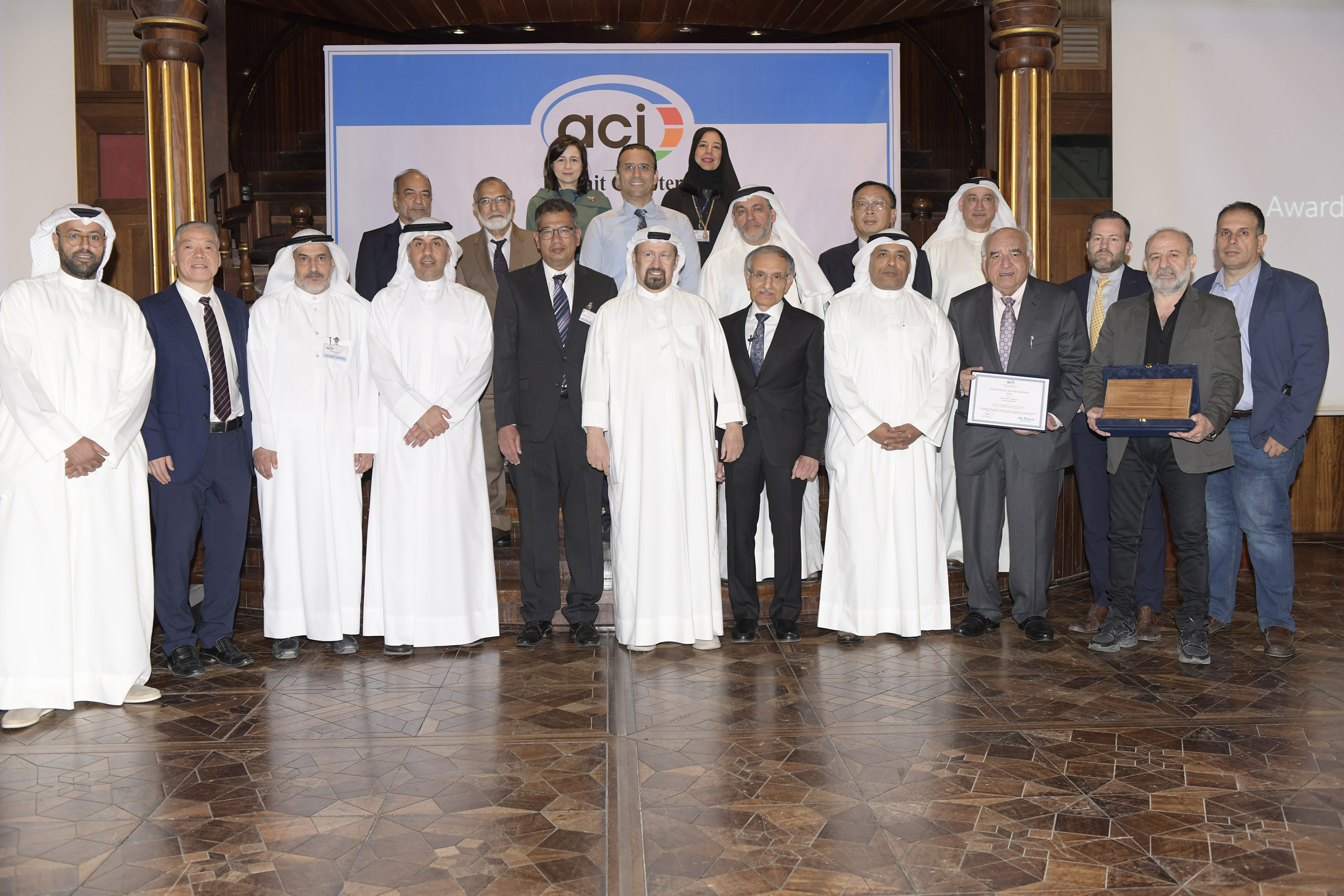 Cambridge Seven, in association with Dar Gulf Consult, were awarded the prestigious Award of Excellence 2021 for the College of Engineering and Petroleum from the American Concrete Institute (ACI) – Kuwait Chapter. ACI recognized the higher education facility for its sustainable design as it seamlessly combines functional and elegant architecture with contemporary engineering and smart systems.
The annual event was held at the Radisson Blu Hotel in the presence of the Minister of Public Works and Minister of Electricity, Water, and Renewable Energy Ali Hussain Al Mousa. During the event, Azizz Mamuuji of Dar Gulf Consult, President of the ACI Kuwait Chapter, gave a presentation on the award winning project, expanding on its unique design.
The Certificate of Excellence for the Project COEP was also received by
Mr. Qutaiba Razouki on behalf of KUCP
Mr. Ubed Ur Rehman on behalf of Dar Gulf Consult
Mr. Jay Stoughtenger on behalf of Cambridge Seven
Mr. Jia Ningchuan on behalf of MCC
Mr. Fahad Al Kharafi on behalf of Khalid Ali Al Kharafi
Mr. Waheeb Abdul Hadi on behalf of Missella International Ready Mix Company