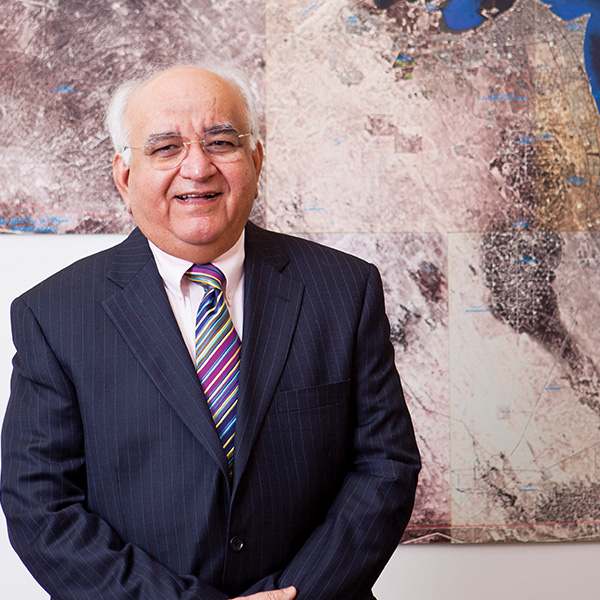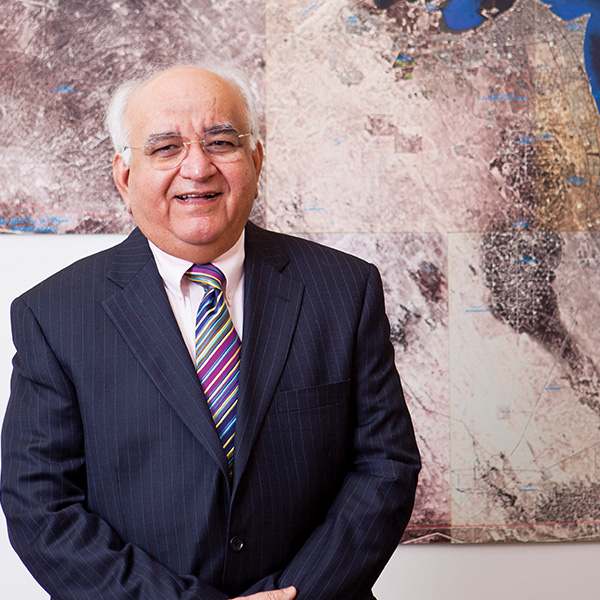 Ubed Arain
Since joining Gulf Consult in 1975, Ubed has been singularly dedicated to the company's success and actively seeks new prospects and horizons for its future. He worked closely with the firm's founder, the late Hamad Alghanim, to build Gulf Consult into the exceptional company it is today. Ubed oversees all engineering aspects of the company's projects, in addition to general office management. His considerable experience of design, construction supervision, and management enables him to ensure the timely completion of all Gulf Consult's projects.
Previously, Ubed worked for four years as a structural engineer at Robert E. Jones Inc. of San Jose, California. Following this position, he moved to Kuwait and became a key member of the Gulf Consult team.
Ubed has a master's degree from UC Berkeley in Structural Engineering and is a licensed Professional Engineer in California.