Kuwait University's 29th Engineering Design Exhibition
Gulf Consult was proud to sponsor Kuwait University's 29th Engineering Design Exhibition held in the Crowne Plaza Hotel, Farwaniya from January 2 -3, 2016.Engineering students from the College of Engineering and Petroleum displayed their graduate projects for the public. Sheikha Al-Zain Al-Sabah, the Undersecretary of the Ministry of State for Youth Affairs, opened the exhibition. In addition to sponsoring the exhibition, Gulf Consult also sponsored 6 individual student projects. The students worked very hard on their presentations and their passion and dedication is inspiration for the future of engineering design in Kuwait.
1- Kuwait Boom Island (KBI): A manmade island in the shape of a traditional Kuwaiti Boom ship which will have a variety of recreational areas and cultural exhibits.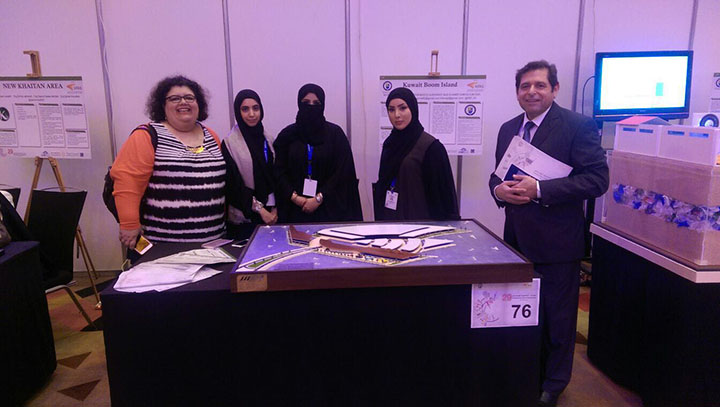 Reem Masuod Abdullah Alrasheedi
Najd Alhumidi Humoud Almutairi
Nourah Dhafer Humoud Albathali
3- K-Ville: New commercial downtown area in the Western area of Kuwait.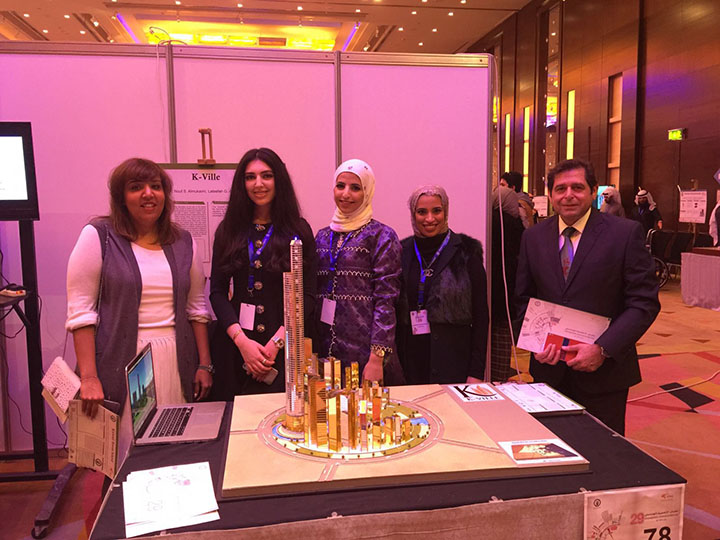 Eman Saud Aljuwaisri
Nouf Sulaiman Almukaimi
Lateefa Ghanim Alghanim
Luma Nazem Alqenaei
5- The Joint Building: A new building to be integrated into the existing space on the College of Engineering and Petroleum University campus.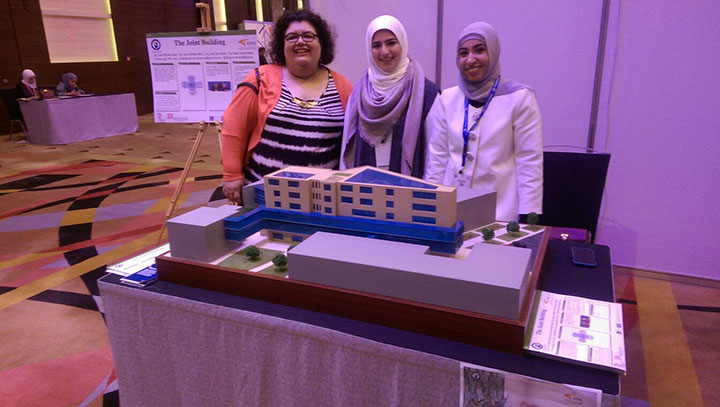 Eman Dakheel Alotaibi
Hanouf Methker Almutairi
Dalal Hani Almudhi
Rawan Saeed Almazidi
2- New Khaitan Area: Development of a new residential area called Al Kout.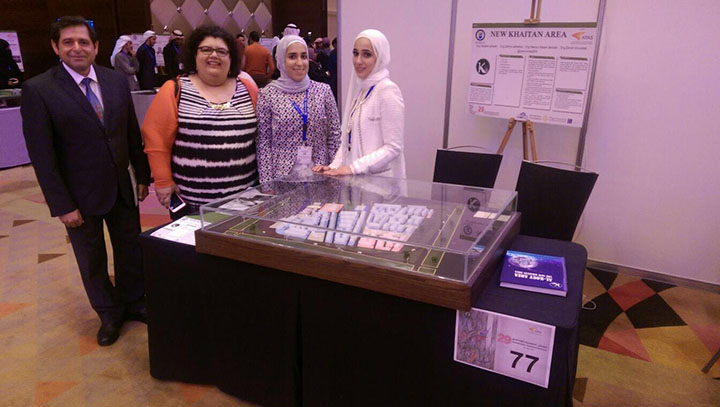 Tasneen Adel Al Ostath
Zahra'a Zaid Al Shamali
Hawra'a Nasser Abdullah
Zahra Omer Kheraibet
4- The Green Leaf Resort: New chalet resort with many ecological features.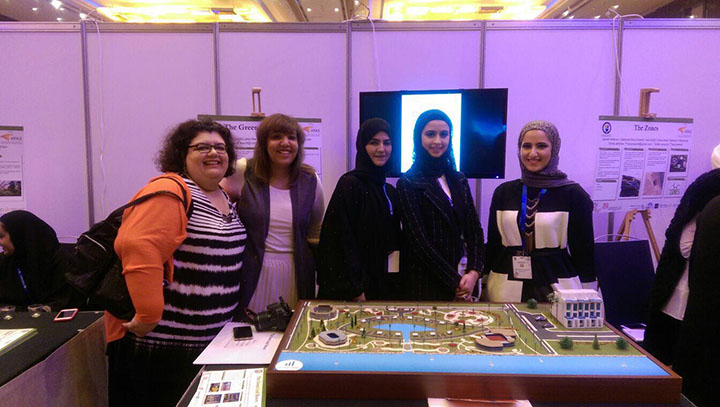 Fajer Bader AlHuraiti
Latifa Marzog AlSuwaileh
Bashayer Mater Alzube