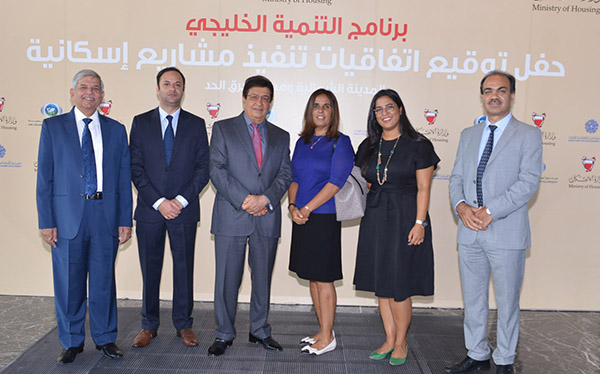 New Housing Project in East Hidd, Bahrain
Gulf Consult in association with MSCEB sign with the Government of Bahrain for work on a new Housing Project in East Hidd
East Hidd Housing Development is a new residential development in a new town to the east of the Kingdom of Bahrain. East Hidd is located on reclaimed land opposite the existing town of Hidd. Gulf Consult in association with Mohammed Salahuddin Consulting Engineering Bureau (MSCEB) were invited by the government of the Kingdom of Bahrain, represented by Ministry of Housing for the Consultancy Services for Contract Management and Site Supervision for the Construction of selected Villa Packages in East Hidd Housing Project Villages A2, A3, B1 and C.
The project comprises the management of the contracts and construction site supervision of the villa packages in the East Hidd Housing Project over a period of 17 months. The selected villa packages comprise the following:
507 villas in villages A2 and A3
398 villas in village B1
740 villas in village C
Package B1 for 398 villas commenced works on 17th February, 2016 and is expected to be completed by 16th April, 2017.
On 18th August, 2016 First Kuwaiti Trading and Contracting Co. received a letter of award for the remaining Packages A2 and A3 as well as Package C.
A kick-off meeting was held on Thursday 25th August, 2016 at the Ministry of Housing offices in Bahrain to signify the official commencement date of Package A2 and A3.